Pool Fence Installation in San Antonio, Texas
Fence Builders San Antonio not only installs and repairs fences for residential, commercial, and business properties; this San Antonio based fencing company also builds pool fences.
In the state of Texas, we are no strangers to hot weather, and having a pool is an essential part of your home to help keep you and your family cool. Pools are great for entertaining guests, spending the day with the kids, or simply just relaxing. Chances are, you certainly paid enough for your pool—regardless if it came with your home or you built the pool after purchasing your home.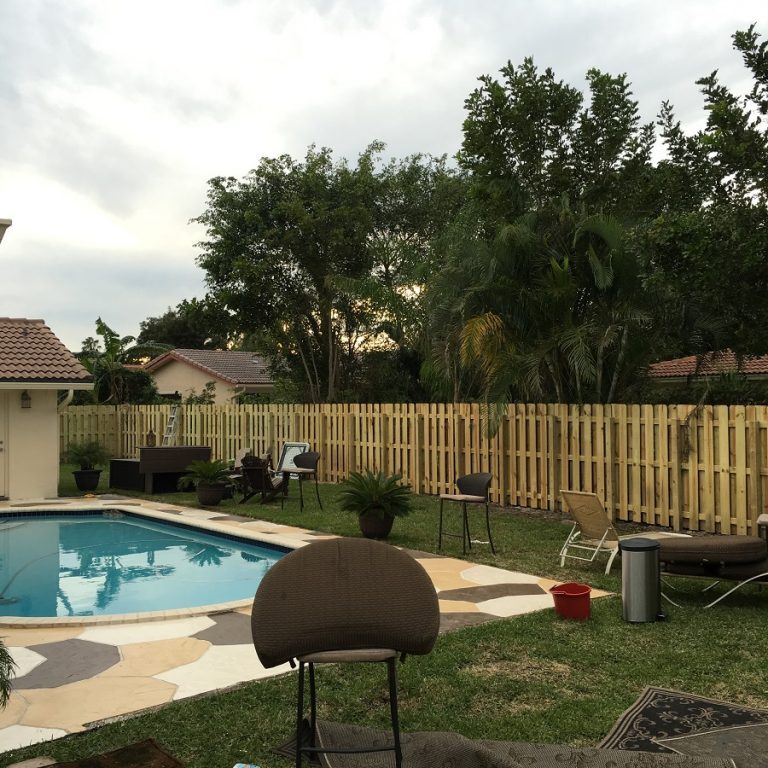 However, upkeep is a major responsibility when it comes to owning a pool. You need to keep your water clear, the filter needs to be cleaned out and replaced on occasions, you may need to drain the water and refill the pool again—the list goes on! Maintaining your pool can be a tough job all on its own. By having a fence built and installed around your pool, you have one less thing to worry about when it comes to keeping your pool protected. A pool fence will keep intruders out, such as passing-by wild life who just want to cool off for a little bit. A pool fence will also help keep children out of the pool at inappropriate times, ensuring your child's safety. A pool fence will also help keep your pets out of the pool, keeping your pets protected as well.
Fence Builders San Antonio not only installs residential pool fences, this fencing company also installs pool fences for commercial properties or businesses. This is particularly handy when your large apartment complex has an unprotected pool. An unprotected pool increases a danger threat to the residents of the apartment complex, and if anything bad happens, may lead to possible lawsuits. You can prevent this from happening by simply having a pool fence and gate installed. Not only does this scenario apply to an apartment complex, but it applies to hotels as well. Keep your pool protected with a high quality and professionally installed fence. By doing so you will increase the security of your guests, and you will be able to relax knowing you have one less thing to worry about.
Fence Builders San Antonio offers different high quality materials for pool fencing. Such materials are aluminum, vinyl, mesh, steel, and even glass. The fences are designed in a way to keep intruders out, and so children cannot climb over or slip through the fence. Our fence installation team is staffed with professionals and fence experts who will ensure your pool fence is installed properly.
Your current or future pool fence is important to us. Fence Builders San Antonio will work first hand with our customers, ensuring all their needs are met. We also take care of any coding or permit requirements from the state, county, city, and even HOA and community regulations. We want to make this process as simple and care free as possible for our customers, while building and installing a high quality pool fence.